In honor of Caden's first Fall, I decided that he had to go experience his first pumpkin patch (let's be honest though – it was really for this mama and the photo ops). We hoped on the ferry and embarked on a day trip off island knowing the sole purpose of the trip was for Caden to stand in front of a bright orange pumpkin for me to take a picture.  We made our way to the most charming little farm in the Skagit Valley, Gordon Skagit Farms, and let me tell you, it. did. not. disappoint.
And neither did the weather. Seriously, the best October weather Washington has seen in a long time. It was sunny, clear, and WARM.
This was the first time I had been to Gordon Skagit Farms. There were orange pumpkins, white pumpkins, striped pumpkins. Every kind of squash and gourd your heart could want. This place could not have been any better.  If you are in the area and looking for a great pumpkin patch, I highly recommend. Even if you aren't necessarily in the area, it's a beautiful drive, and completely worth it.
Caden was so engaged in his surroundings; touching, "walking", looking.  He made it very clear that he had to be down on the ground moving around exploring everything and soaking it all in. It truly is the coolest thing to see your child be so engaged and absorbing what ever new experience they are in. To see the world through his eyes would be an incredible thing.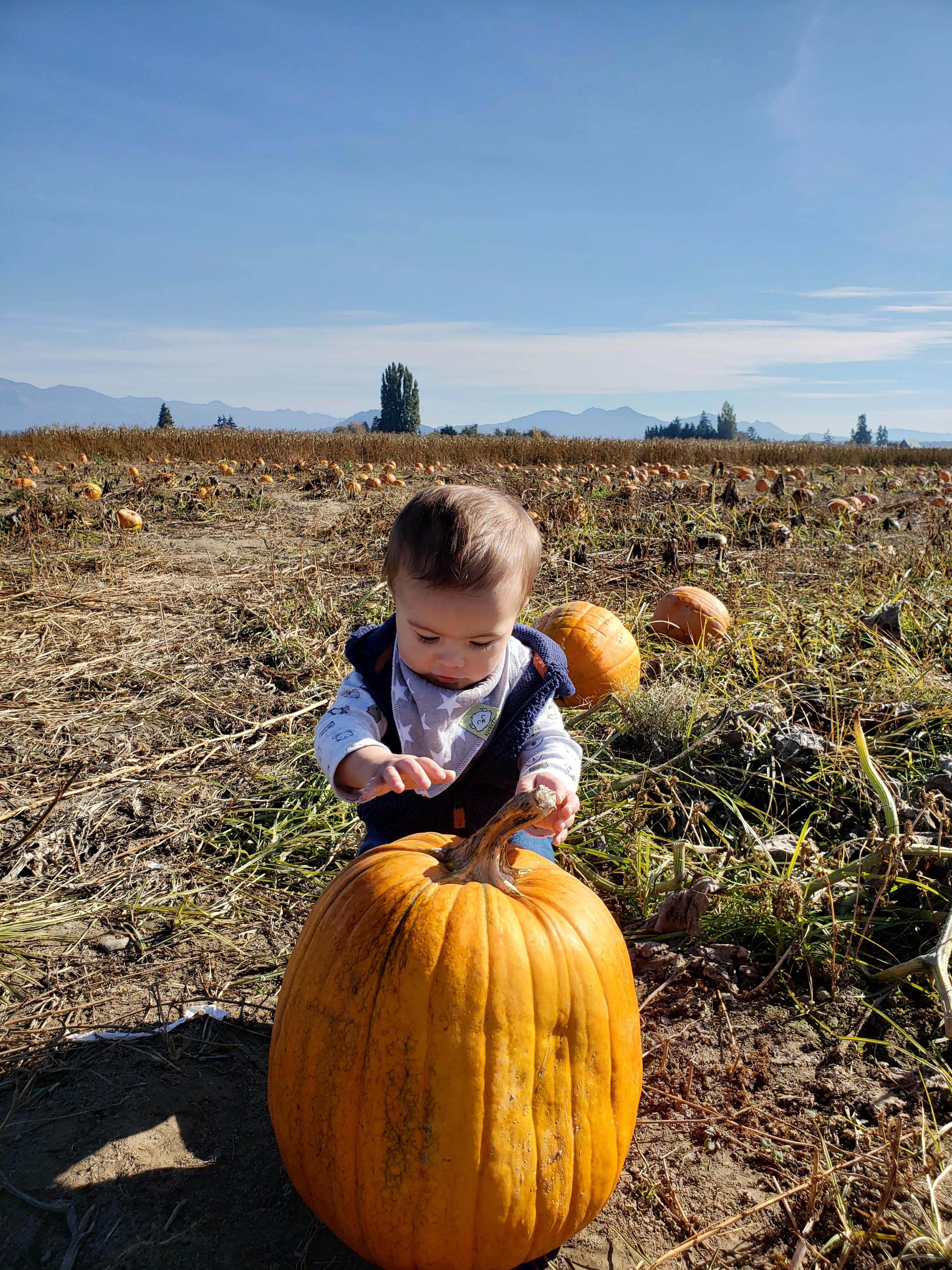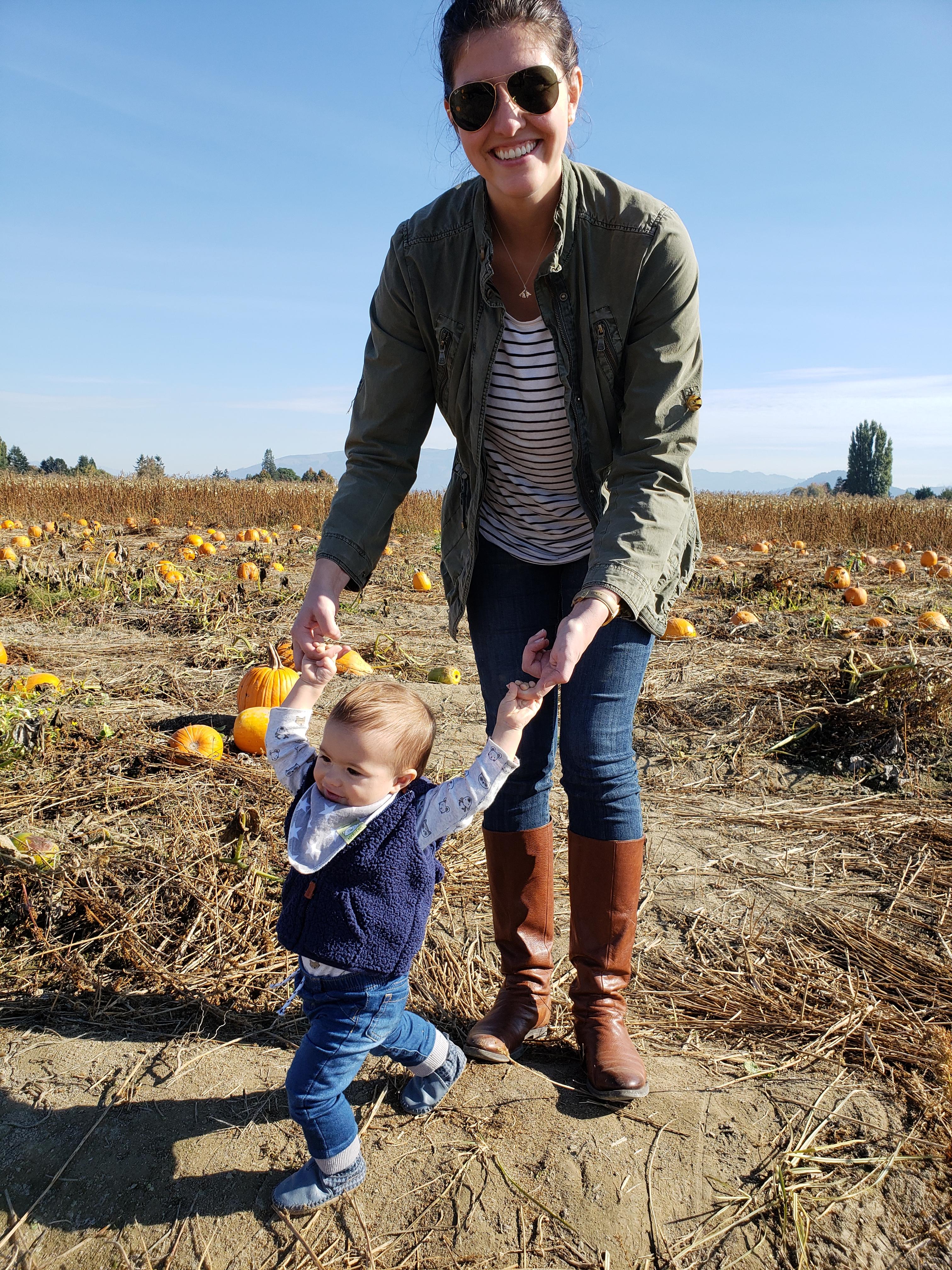 We could not have asked for a better first trip to the pumpkin patch!